Two Saturdays ago, I was finally able to attend my first Frozen Dead Guy celebration in Nederland, Colorado. Unfortunately we couldn't get up there until about 5pm and most of the events were over but I didn't care, it was an adventure.  We tore down the winding mountain slopes and parked in front of a cute train carriage coffee shop.  Once we had some hot, caffeinated beverages, we started to stroll down the path towards the festival street and immediately hit some impediments.  The sidewalks were completely iced, so I did my usual *shuffle like a grandma* walk and kept going.  I figured that with so many people there, the pavements couldn't possibly be that bad.
Boy was I wrong.
I watched as 3 people slipped on the same huge patch of ice.  One girl stopped to help a guy up and then slammed hard onto the ground herself.  I sloshed straight through a muddy puddle rather than even attempting the slippery surface.  We made our way under the bridge and up the hill and I almost fell myself.  I passed a girl sitting on a rock, holding a blood-soaked tissue to her face whilst explaining to the police that she had just face-planted into the concrete and that was when I started to get worried about being there at all.  With my arm still splinted and healing from surgery, I couldn't risk a fall.  I shuffled across the street, looked around and saw nothing but a minefield of ice-encrusted surfaces.  We managed to hobble into a couple stores, take a peek at the Dead Shed, and then we decided to leave before the sun set and everything completely froze.
Walking on ice as an amputee can be extremely difficult.  It's one of the only things I have found few ways to improve.  I have practiced walking, climbing, jumping, running, and I have gotten better, but the moment I step on ice, I am back to baby steps.  With no foot or ankle to stabilize pressure on a frosty surface, if you slip, you're going down.  I can't even imagine how hard it must be for above-knee or double amputees.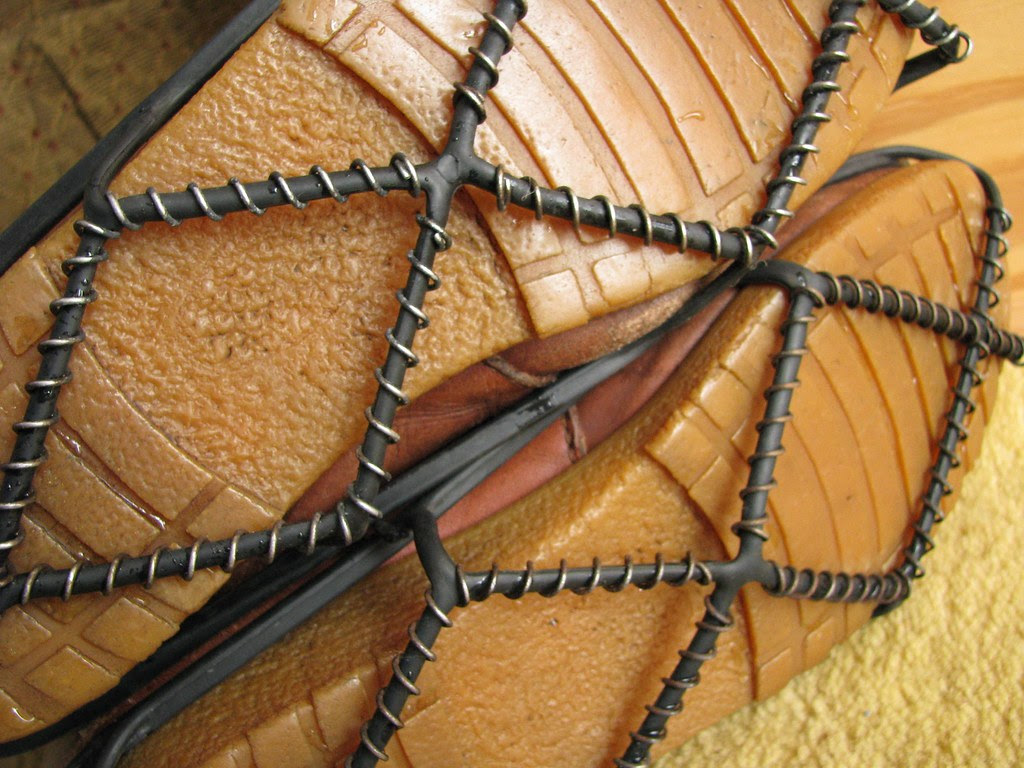 Ice doesn't just make me walk funny, it makes me feel incapable and dependent, and I hate that.  When I got home, I immediately started researching and found that many people have had similar experiences.  There don't seem to be many ways to combat this but one product that came with tons of glowing reviews was the Yaktrax.  I had thought of using something like this in the past and didn't like the idea of needing another device to help me, but after this last experience, I'm going to be giving it a shot!
—
Learn more about Olivia here.